Nike Men Revolution 4 Running Shoe Review
Product Name: Nike Men's Revolution 4 Running Shoe
Overall Ranking: 4.5 out of 5
Price: $44 99 – $ 149 99
Owners: Nike
Website: www.nike.com
Finding the right Nike running shoes for men can be a challenge, what with all the extras shoe manufacturers come up with not to mention a wide selection from other brands of sports footwear.
That is why I hope my review will help you make an informed decision when shopping for your next pair of running shoes.
Introduction To Nike Men Revolution 4 Running Shoes
Nike Men's Revolution 4 Running Shoe is an entry-level running shoe. There are not many running shoes out there that had performance specifications. Neither many have that bleeding-edge tech features to make them stand out in the crowd.
This running shoe falls into the standard weight category of a daily trainer. The shoe is made of the standard Nike Phylon midsole and synthetic upper. It has a 10mm drop.
Nike Men's Revolution 4 running shoe is minimalist in its design and is a fantastic upgrade from its predecessor, i. e., Revolution 3. Its upper is designed with a tighter knot pattern as well as an open-weave knit but still, it has really cool additions.
The upgraded outsole pattern features rubber pods that are flex-groove embossed. They provide a more flexible as well as a responsive experience. This running shoe is streamlined to aid in speed and is well suited for use on the pavements, indoors, or trail running.
Nike Revolution 4 has swapped the knots to provide better support. It has added the tighter knit at the heel as well as the midfoot. The toe, however, has the open-weave knit.
The Nike Revolution 4 has synthetic overlays that spread over the midfoot. They act as a saddle instead of the heel, unlike its predecessor. This feature helps in keeping the foot in place.
All products do have good sides and some not so good, and Nike Men's Revolution 4 Running Shoe is no exception. Having said that, your shoes only last as long as you take care of them, take good care of your footwear and they will in return take care of your running feet.
Now let's look at all the reasons you should buy The Revolution when looking for running shoes.
Pros
Affordable pricing

The design of the new Nike Revolution 4 is pleasing to the eyes.

The availability of wide widths was widely appreciated along with the ability to choose for being accommodating to the runners.

The shoe sizing was as expected. 

The underfoot platform is flexible in accordance with each step. 

The upper keeps the foot well-ventilated

No complaints of hot spots or skin irritation even if worn without socks.

The variety of colors the shoe is available in is appreciating. 

The shoe is lightweight in nature 

It has a durable outsole

It is a good shoe for the gym  

The lace-up entry makes for a secure fit.

Besides being lightweight, it has a breathable mesh as well as synthetic uppers.

Synthetic overlays present at midfoot keep the foot secure.

It has a padded tongue and a collar that provide added support and comfort.

Deep flex grooves enhance mobility

The outsole has sturdy rubber pods that provide a responsive performance.
Cons
The sides of the upper develop a hole shortly after regular use. 

The shoe is found to be half-a-size smaller than it was expected for some. 

A few found forefoot section to be a bit tight.

Rubber pods might be squeaky for some.

The upper is not found to be exceptionally durable

The outsoles of the shoe push into the footbed

Heel counter weakens with time
Who Is Nike Men's Revolution 4 Running Shoe For?
The Revolution 4 Running Shoe is fit for almost any budget. These shoes are specifically created for neutral pronators. These shoes are available in an impressive array of color schemes to choose from, which only adds to its demand. 
Check For cheaper alternatives here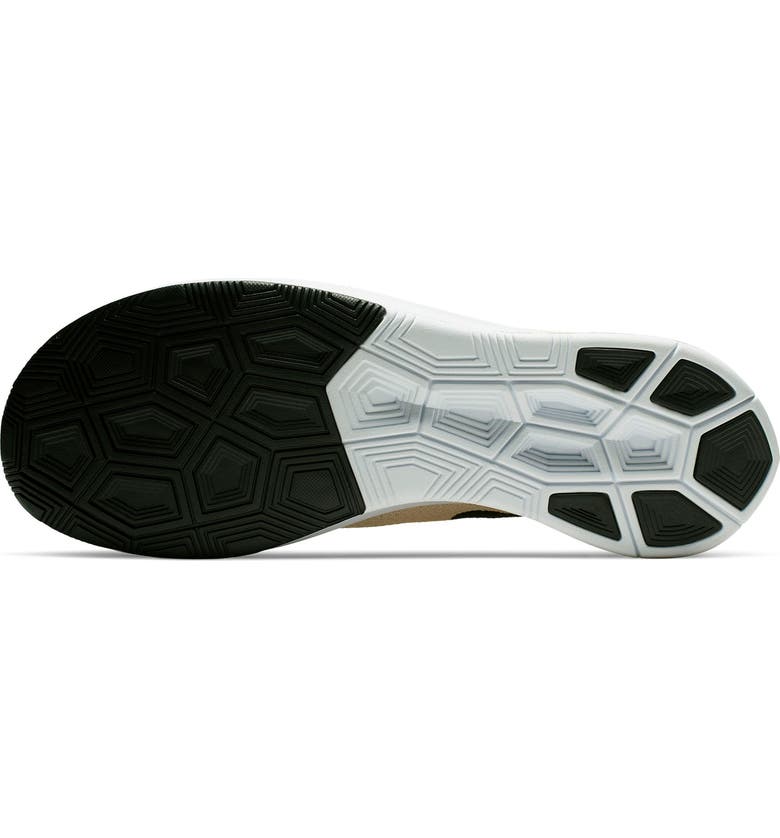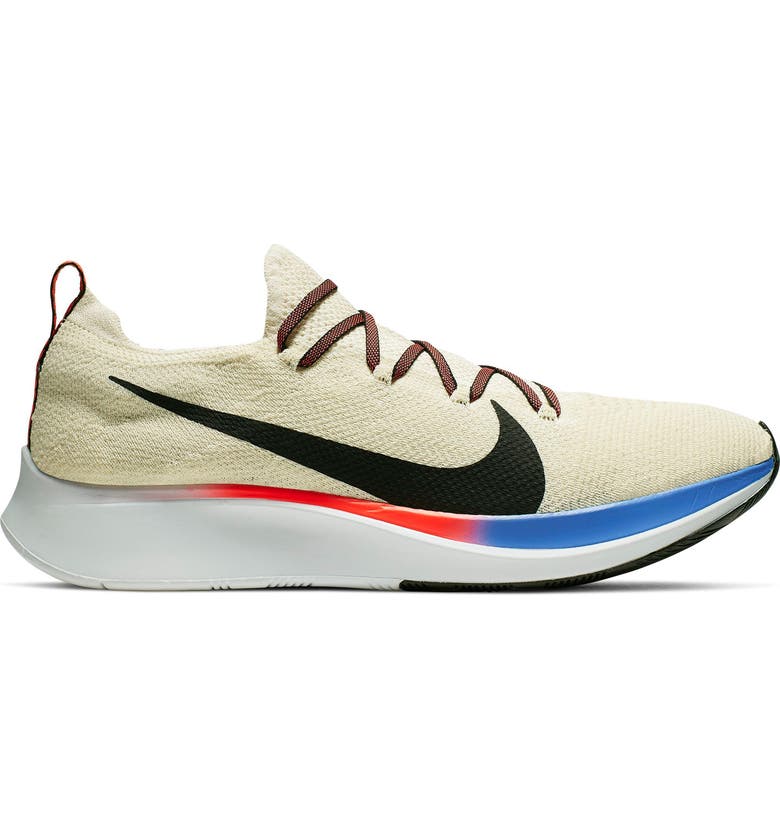 Overview  
Nike not only cares that their shoes look good but also cares that their shoes are good to wear and run in. By good, it means that the show compromised nothing that might hinder your ability to run comfortably wearing the shoes.  
The new Revolution 4 has added new features that didn't stand out as exceptional but functional.
For example the new pronounced outsole layout, the new weaker upper mesh, and the new heel counter design. This shoe offers an entry-level ride and makes for a sub-compact as well as a budget option.
Nikes standard Phylon foam gives a durable run on different terrains such as road, treadmill or track. This is achieved without wearing down of the shoe prematurely. 
Still looking for other shoes? check our earlier recommendations here.
The outsole design has contoured circles located below the toe bed and heel. They stick out slightly from underneath the base of the shoe. They make tiny pressure points on the feet which are slightly bugging.
The hard rubber material used in its construction makes these shoes a little noisy while running on a concrete or asphalt surface(find the difference in running on concrete here). The rubber's layout and the foam's mold are pretty good in offering a comfortable transition from heel to toe without any noticeable restrictive movements.
Nike maintains its sleek look across their entire running shoes line. The upper's front has a single layer. It is highly breathable mesh which wraps down into the sole's toe without any of the obtuse stitching.
The mid, as well as the rear of the upper, is made of a finer mesh with the heat formed overlays. They give it structure and style. The heel also creates a neutral enclosure for the feet to fill in.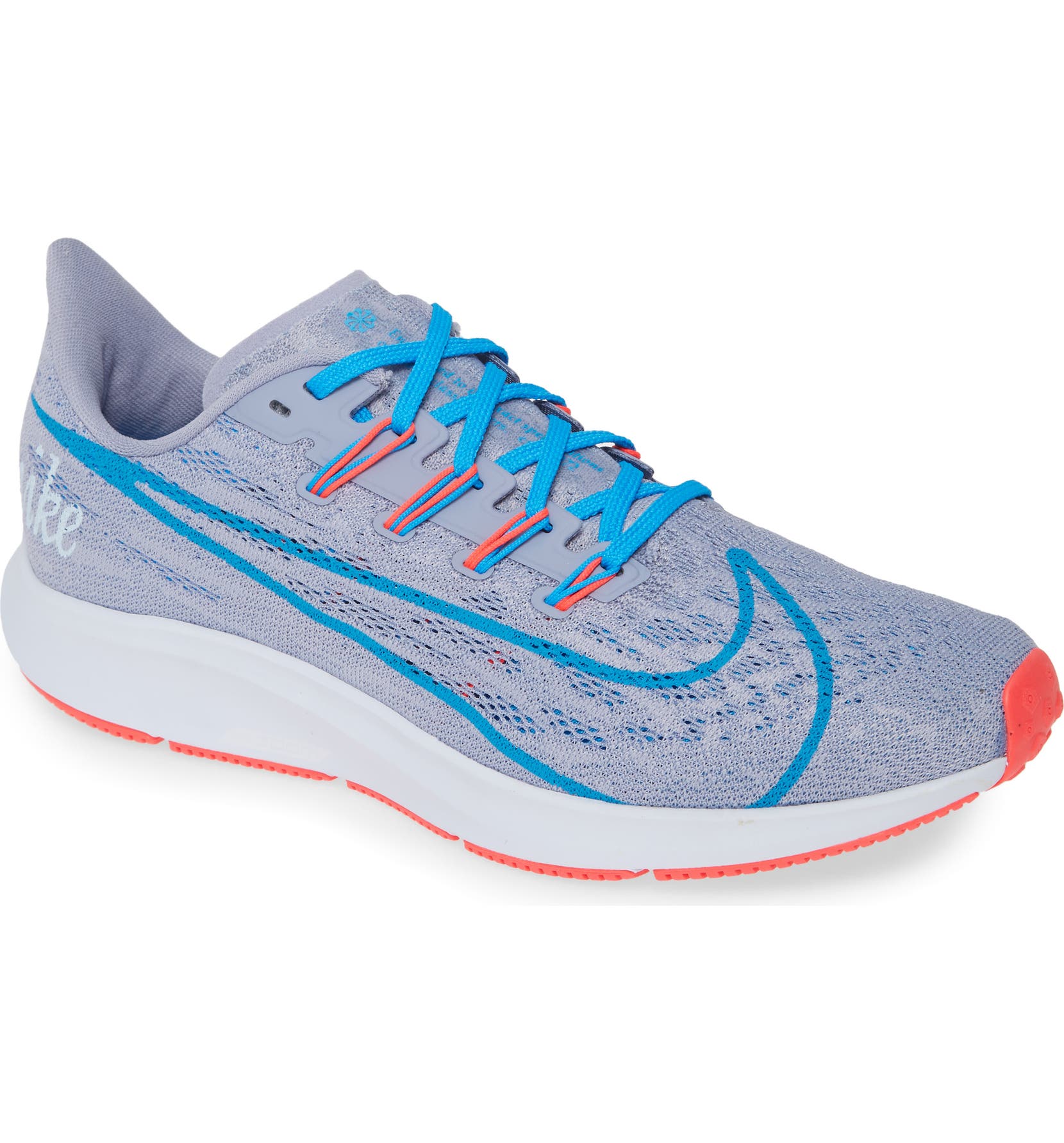 The look of the shoe is good. They are low-risk and budget running shoes. They are an easy choice for anyone who is looking for a neutral look. 
The heel of the shoe is supported with an internal plastic. It begins to wear down after only a few runs in comparison to other expensive models. The upper mesh also has the same fate. 
Final Verdict On Nike Men Revolution 4 Running Shoe
The Nike Men's Revolution 4 running shoe is an entry-level running shoe. It comes with entry-level components.
All these components come together to make a modern and sleek looking stylish running shoe package at a reasonable price. It may not give you the smoothest running experience but it does get the job done and also manage to look the part.
Nike Revolution 4 has received an overwhelmingly large number of positive reviews. This shoe is much loved for its appealing aesthetics, well-ventilated upper, and flexible underfoot experience. 
Whether you wear it at the gym, running or for casual use, this running shoe is low profile with durable and comfortable design. It can withstand many trials.
Written by me and my Friend Jemila who was kind enough to test the Nike  Revolution 4 shoes for me.
At A Glance
Product Name: Nike Men's Revolution 4 Running Shoe
Overall Ranking: 4.5 out of 5
Price: $44 99 – $ 149 99
Owners: Nike
Website: www.nike.com