Nike Women's Air Zoom Pegasus 35 Running Shoes
Product Name: Nike's Women's Air Zoom Pegasus 35 Running Shoes
Overall Ranking: 4.5 out of 5
Price: Approximately $98 to $250 depending upon the colors, features, and outlets.
Owners: Nike
Website: www.nike.com
Any serious runner knows that nothing but the best running shoes will do. But if you`re just getting started in running and still unsure what some good running shoe brands are, I will share with you my review on Nike women's air zoom pegasus 35 running shoes.
Introduction
These are one of the best sneakers around for women who are into running and track events, as well as other activities that require a lot of running. The appearance of Nike's "women's Air Zoom Pegasus 35 Running Shoes" can handle a lot of impact stress, which is part and parcel of such activity.
Because these shoes are specially designed for a specific activity, i.e., running, they are expensive, unlike other sneakers which are good for non-specific activities but fail to withstand the grueling stress and strain that such athletic activities require.
These sneakers look stylish and expensive. Besides, the sneakers have plenty of features that runners will appreciate, whether you are beginners or even veterans.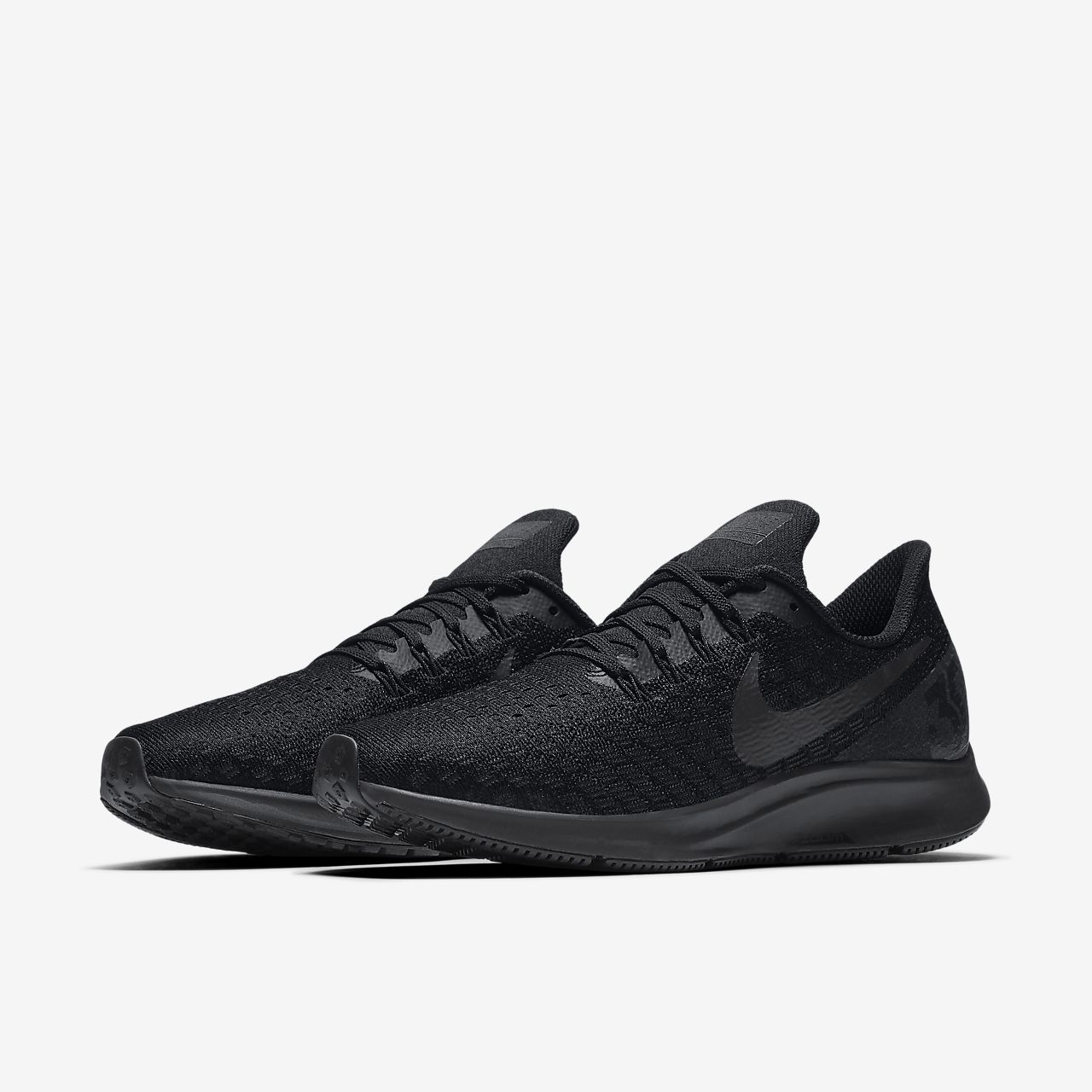 Externally, the upper part has knitted fly mesh that runs up to ankles. It has enough openings in design on the forepart in front of the lace unit, for making the shoe breathable. This knitted material also facilitates snug fitting because it has an internal sleeve that is seamlessly notched.
Nike's Dynamic Flywire system forms an integral part of it for ensuring maximum lockdown. Added to that is special lace closure which enables you to personalize the fitting as needed because the "bottom eyelet" in this shoe has been moved up. Therefore, the flex zone of the forefoot can be used more easily. 
The Zoom airbag, which is the most important part of these running shoes, extends for the entire length, below this upper offering comfort as well as flexibility. It also makes the shoe lighter.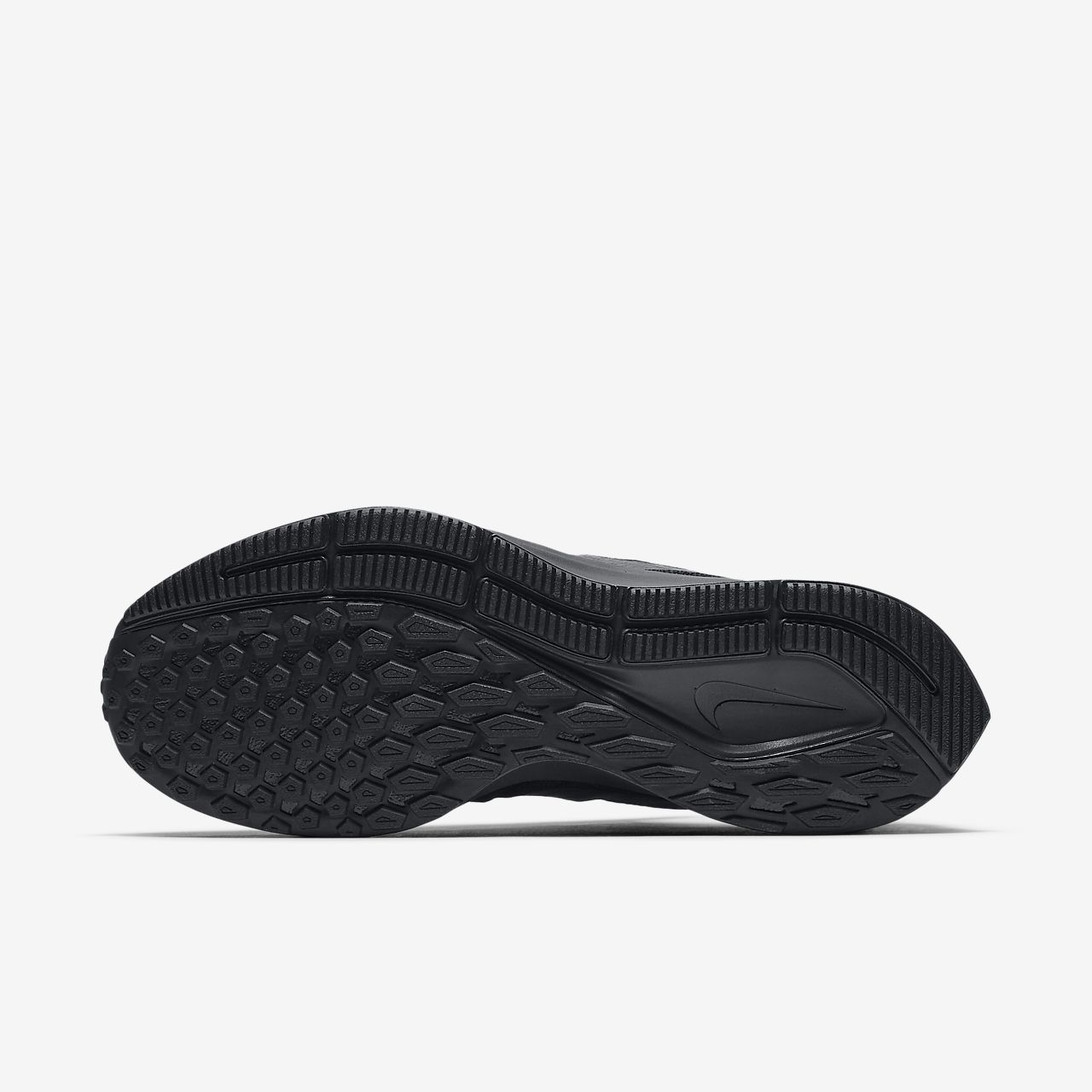 The tailfin in this shoe has the aerodynamic design. This means it is carved at an angle moving away from the wearer's foot, effectively making the part near Achilles comfortable.
Forefoot Flexibility
The midsole part is distinctly identifiable even externally though it is of the same white color as the rubber outsole. It includes Zoom foam with considerably higher resilience and cushioning ability. Check other Nike shoes from our earlier post.
A responsive soft cushioning at the heel is easily noticeable, as is the beveled structure of the heel. This midsole enhances the flexibility of forefoot and compliments the Zoom Air technology in these sneakers.
As the name indicates, the major feature in these sneakers is the Zoom Air technology from Nike, which identifies this product line. It includes the midsole with zoom foam, and zoom air cushioning.
Because of this technology, these shoes can offer smoother strides that are as close to normal strides as possible. The under the sole of rubber outsole appears to be visibly divided into two parts. Its outer edge has two rows running from the tiny toe to the heel. These rows have gentle curvature defining the contour of the feet.

Each row is again made of five long pieces that have smaller horizontal grooves resembling the wings of Pegasus. The first and the fifth of these pieces are fused with that of the adjacent row. These "lateral rubber blades" offer a higher level of cushioning as well as sensory feedback.
The rest of the outsole below is covered with many protrusions or "raised rubber sections" that are smaller towards the front and become elongated as they go towards the heel. There is a concave area between the outer rows and these protrusions in the region following the arch.
Pros
These sneakers are specially designed for running. Therefore, those who are into serious running would find these shoes worthwhile investment because these shoes are flexible, and have plenty of cushioning and traction, giving the right amount springiness as needed for the activity.

The cushioning also prevents injuries specific to running.

These are affordable in comparison to the other products offering similar features for running.

Durable pair of sneakers when compared to many other products offering similar features.

Though these shoes are designed for running, they can be used even as casual wear.

The rubber used to make the outsole is environmentally preferred variety. 
Cons
You need to be wary of sizes. While these shoes serve the purpose for which they are created, sizes may have to be chosen carefully because some may find them to be oversize or undersize.

These sneakers cannot be used regularly for alternate sports though they can be worn casually or even as office wear. 

There are other sneakers for running that are not as heavy or bulky.

The outsole is thin.
Who It Is For
These shoes are designed for an advanced level of running, but anything that a veteran can use, would certainly not harm a beginner runner.
Beginners should try to wear the same brand and model of shoes throughout their sporting careers as the feet get accustomed to some features which may not be there in other sneakers. However, these shoes are not for versatile usage since the required features required for other activities are limited.
Nike Women's Air Zoom Pegasus 35 Running Shoes Overview
Salient features of Nike "women`s Air Zoom Pegasus 35 Running Shoes" include
The Dynamic Flywire "cables" as well as engineered mesh, which lock the runner offering more speed.

Nike's Air Zoom technology that consists of a zoom air layer along with zoom foam cushioning.

Other features complementing the technology such as beveled heel, especially designed under the sole of the outsole, seamless insole, rubber outsole, all of which help to make these shoes superior to other sneakers to run.

Waffle outsole which offers long-lasting traction

Better cushioning and sensory feedback because of laterally running rubber blades. 
Price
As of date, these shoes are available in the range of $98 to $250 depending upon different color combinations, features, and outlets from where they are bought.
Where To Buy
As of date, these shoes can be bought on
www.amazon.com
Final Verdict
People who take part in running events or events that require a lot of running may consider these shoes. Note that these would not serve as cross-training shoes so they would not be the shoes for gym workouts, though they would be fine on a treadmill. 
The uppers are stylish though other sneakers score equally well on looks, and do not cost as much. But it does not mean that these shoes cannot be used as casual wear, though one would not buy it with that objective considering the cost and special features.
Did you find this review helpful? Leave us a comment below and share what you found helpful. Feel free to share on Facebook or Twitter by using the share buttons.